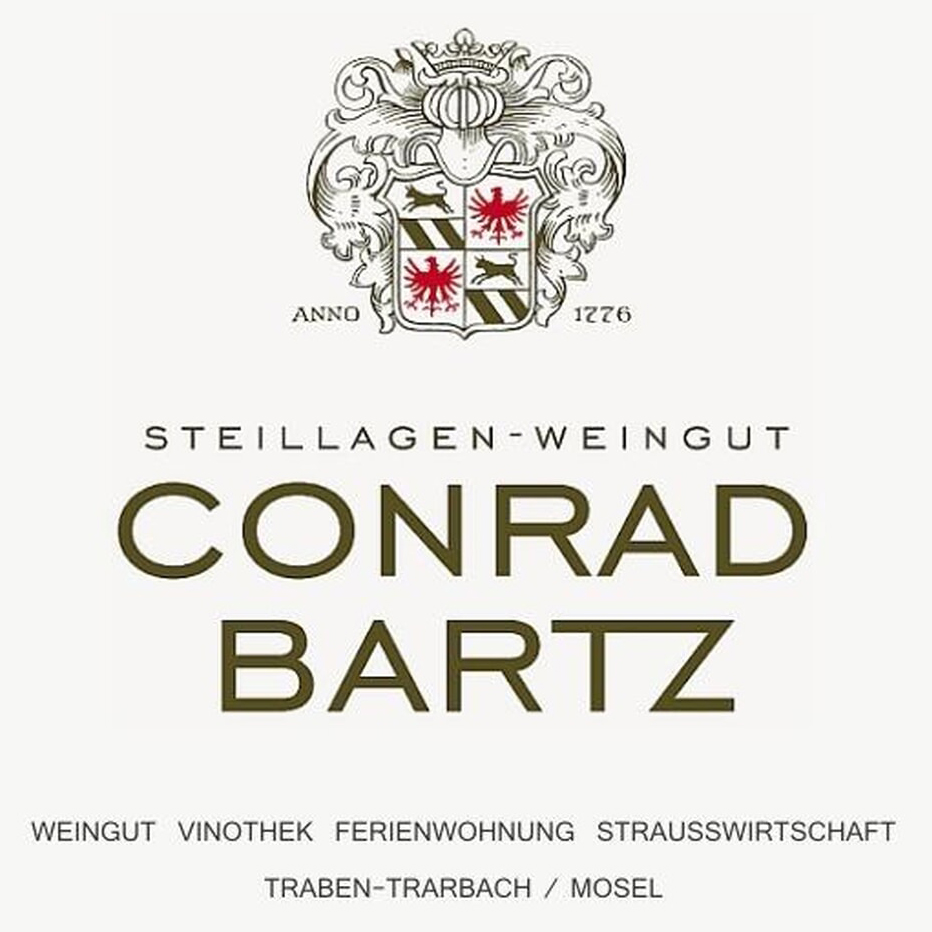 Steillagen-Weingut
Conrad-Bartz reality is here... by Home Of Vintage!
WELCOME

in the CONRAD-BARTZ winery on a steep slope and in the romantic Art Nouveau twin town of Traben-Trarbach on the Moselle. Here in the state-approved climatic health resort on the Moselle, we have our winery with a house.

The wine-growing tradition in our family can be traced back to 1776. Like many other winegrowing families, it exemplifies the high level of personal commitment and the deep connection with wine, which is what makes its culture possible in the first place.

Small but nice, that's our motto.

This starts with reduced pruning through to selective harvesting. Everyone has mass, but we want to produce the best quality for our customers. Three quarters of our Riesling wines, exclusively from steep slopes such as Wolfer Goldgrube, Trarbacher Taubenhaus, Schloßberg and Trabener Kräuterhaus, are made dry and semi-dry. Robert M. Parker ranks our award-winning winery in his 'Wine Guide'


One of the best wineries in Germany. One of our growths even achieved an impressive 97 out of 100 points. Three generations live and work here under one roof and give their best from the kitchen and cellar for the visitors. None of this would be possible without the active help of the women. As they have for centuries, they not only take care of the kitchen and children, but also stand their ground in the Wingert or when looking after guests.


For us, it's not always about numbers and profit, but about the quality of the wine and customer satisfaction. A good education and the experience of the elders, tradition and modern technology, that is the ideal combination to be able to produce excellent wines. The foundation stone is already laid in the vineyard in order to be able to harvest an excellent drop later. A lot of work still has to be done by hand in our company today. Tillage, canopy work, pruning and harvesting are jobs that take a lot of time and energy. Since we are a family business, we are actively supported by my parents.