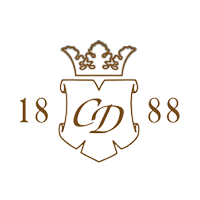 JSC "SUN VALLEY" WINERY, reality is here... by Home Of Vintage!

One of the vineyards, "Sun Valley" Geographical JSC "Sun Valley" is located in a unique micro-zone near the town of Sudak and in the three municipalities.
Head office is located in the village of Sun Valley, the extracts of plants, wines and bottling "Arkhaderesse" - in Bogatovka village and primary wine-making plant, in the coastal town.

Sun Valley is one of the sunniest places of the South-eastern Crimea: the average number of clear days is higher than in Yalta and Sudak (on average - about 300 per year). And thanks to the ring of mountains surrounding the valley, there remains a constant climate in many ways reminiscent of the desert - hot, dry summers with little or no rain (from them is 200 mm per year). All of these factors create the ideal conditions for the cultivation of grapes, from which then a good glass of wine under the brand name "Sun Valley" is produced. Each wine brand - our pride in the production of wine, we follow both traditional and innovative approaches. That is to say, to adhere to the traditional recipe we use in the production of advanced technology and to constantly improve the packaging. Fame "Sun Valley", of course, brought such legendary wines such as "Black Doctor", "Sun Valley", "Black colonel", "Golden Fortune" Arkhaderesse ' "- is an exclusive" taste of legend "" Arkhaderesse "of the old vinpodvalov. But apart from the introduction of the classic wines, we are also constantly working on new brands to create a number of them have already managed to both buyers and tasters, to wine competitions, to appreciate.

Generally, the international competitions, exhibitions and tastings of our wines were awarded with 82 gold medals, 24 silver medals and 5 Cup Grand Prix. At the prestigious Ukrainian competition "100 best goods of the" wine "Sun Valley" has consistently finalists and winners.